862-707-2469
Medication-Assisted Treatment Near Roxbury
Addiction treatment looks different for each patient. As an aspect of our varied treatment options, The Counseling Center provides Medication-assisted treatment (MAT) for Roxbury area individuals. This beneficial method helps numerous people deal with withdrawal symptoms and suppress cravings that urge them to use again. Under the supervision of our skilled clinicians, you can get medication treatment to help you move forward in your recovery and aid you in reaching your end goal of lasting sobriety.
How Can Medication-assisted Treatment Help?
Medication-assisted treatment involves FDA-approved medications to diminish the symptoms and cravings of substance addiction. We understand that cravings and withdrawal are rough and make it difficult to prevail over addiction.
We battle those impulses with medications like Vivitrol and Suboxone. Our licensed medical staff will work with you to determine your appropriate medication and dosage. As you undergo MAT in Roxbury, we follow how you do with the medication to ensure you suffer no detrimental side effects and continue receiving the treatment on the proper timeline.
Medication-assisted treatment is most successful when incorporated with licensed therapy, peer support, and healthy sober practices. The Counseling Center near Roxbury is glad to provide this complete level of support. We unite medical and mental health care to address the "whole you" and fight substance addiction from all angles to give you a better opportunity for recovery.
MAT With Suboxone And Vivitrol
The Counseling Center utilizes prescription drugs like Suboxone and Vivitrol to stave off urges and relapse during alcohol or drug use recovery. Here's why we trust these medicines for MAT near Roxbury.
Daily medication ingested orally for opioid addiction
Inhibits brain receptors to halt cravings
Acceptable to take for longer periods of time under licensed Medical supervision
Low possibility of addiction
Once a month injection for opioid and alcohol addition
Inhibits the brain from experiencing the endorphin rush from alcohol or drug use
Acceptable for longer duration use under authorized medical supervision
No risk of addiction
Why We Offer MAT In Roxbury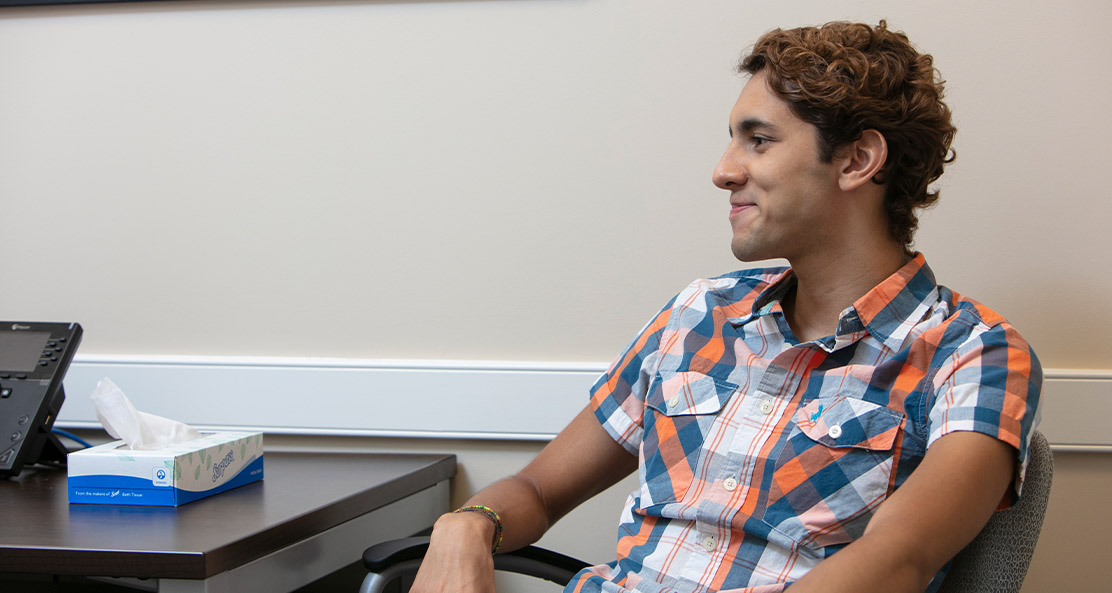 Offering Medication-assisted treatment near Roxbury is one example of how The Counseling Center stresses the importance of personalized support. For many patients, mitigating cravings caused by addiction supplies them an extra leg up in recovery, and we are driven to find solutions that foster a life of sobriety.
MAT offers many potential advantages for substance use recovery:
Eases withdrawal
Ends cravings
Helps prevent relapse and overdose
Gives you the chance to refocus on recovery
Supplies a higher likelihood of enduring recovery
Provides a treatment that integrates easily into your everyday life
Who Qualifies For Medication-assisted Treatment in Roxbury?
As with all treatment at The Counseling Center, we work collaboratively with you to explore treatments that fit your exact circumstances. If you are currently attending therapy, but the physical difficulties of drug or alcohol addiction continue to hinder your recovery, we are able to talk about your prospects for Medication-assisted treatment.
We'll evaluate your current degree of addiction, psychological and physical condition, and any existing co-occurring disorders. MAT is appropriate for patients who
Are medically stable
Struggle with alcohol or opioid addiction
Still deal with intense cravings
Are open to addiction therapy
If you are a viable candidate, we'll discuss your MAT targets and integrate that treatment into your individual care plan.
Help Is Available Today For Substance Use Disorders
Looking for medication-assisted and psychological support during addiction recovery? The Counseling Center Roxbury is ready to help today. Call 862-707-2469 or fill out the form below, and we will answer promptly, 24-hours a day.