862-707-2469
Drug And Alcohol Treatment At An Outpatient Program In Roxbury
Every patient embarks on a particular path to addiction recovery, and you have a right to treatments that fit your specific experiences. At The Counseling Center at Roxbury-Succasunna, we conduct many treatment programs to give you the therapy you are in need of for drug and alcohol use or mental health disorders. While attending our Outpatient Program in Roxbury, you'll find empowering individual and group therapy that gives you the ability to maintain long-lasting sobriety while living your daily life.
Who Is Able To Gain From Our Outpatient Program In Roxbury?
Our Outpatient Program (OP) is a substance use treatment program for Roxbury area people age 18 and older. This program supplies mental health and addiction counseling for people who need ongoing therapy but not 24-hour medical assistance. A great deal of our patients have completed residential detox or an inpatient rehab program and require further help getting past addiction.
If you contact The Counseling Center at Roxbury-Succasunna to discuss your treatment, we will organize a complete evaluation to understand your medical and substance use history. Our licensed clinicians use this info to decide if OP treatment -- or another treatment program -- will be suitable. Our goal is to give you personalized drug or alcohol use and mental health services tailored to your needs and recovery targets.
Maintain Your Regular Lifestyle While Attending Addiction Recovery Therapy
Unlike inpatient detox and rehab locations, The Counseling Center is not intended for residential care. Rather, you'll obtain skilled support at set times during the day while still sleeping in your own bed. Outpatient care options allow you to work and enjoy your family life while moving forward in your recovery.
As part of our Outpatient Program for Roxbury, we'll work with you to establish a personalized plan of care. This strategy will help you gain an understanding of the past experiences that influence mental health and drug or alcohol use. Then, your custom treatment plan could change as you proceed through the Outpatient Program.
Why Seek OP Treatment At The Counseling Center?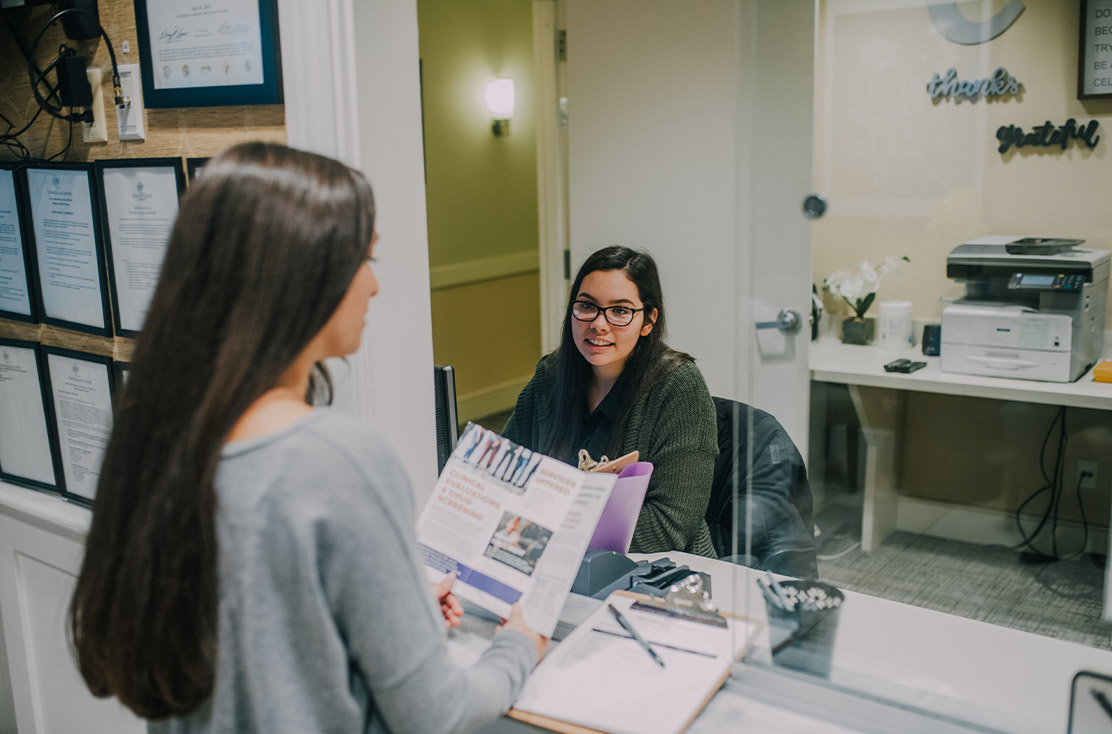 Each of the services at The Counseling Center are intended to help you prevail over substance use and attend to the mental health disorders that may prompted it. Guided by expert therapists, you'll have the chance to:
Continue substance use care while living at home
Work and look after your family while improving yourself
Receive treatment for both the psychological and physical sides of drug and alcohol use
Avoid relapse with ongoing support sessions and Medical-assisted Treatment (MAT)
Create a robust localized support network of peers and trained professionals
Combat Addiction At Its Foundation In Outpatient Therapy
Substance use frequently originates from untreated mental health. To adequately treat addiction, we also have to attend to these co-occurring disorders. The Counseling Center utilizes evidence-based therapy to provide the highest level of substance use services possible. Our Outpatient Program depends on group and individual therapy to help you improve your mental health and overcome substance use|.
Our group therapy discussions are conducted by skilled clinicians and generally have 5-15 patients. In group sessions, you'll:
Discuss the challenges of addiction with peers
Gain an understanding of how to improve mental health
Hear the experiences of others at the meetings
Form encouraging connections with others
Our OP in Roxbury also incorporates individual therapy. Meeting face-to-face with a therapist in a controlled environment lets you address your own circumstances and explore remedies customized to you without feelings of judgment. Our therapists employ validated methodologies to treat the mental health and traumatic experiences that typically trigger substance use and help you develop skills for coping with life without resorting to substances.
Continue Your Recovery In The Outpatient Program At The Counseling Center at Roxbury-Succasunna
Whenever you or someone you care about requires care for an addiction to drugs or alcohol, assistance is available today. Call us at 862-707-2469 or submit the form on this page. You'll get a quick response regardless of what time it is. The Counseling Center is ready for you.