862-707-2469
Counseling Services For Substance Use And Behavioral Health Near Ledgewood
When you're looking for outpatient treatment for alcohol or drug use and mental health conditions near Ledgewood, look to your friends at The Counseling Center. Our therapies follow a patient-first approach, so you can attend important group and individual therapy sessions on top of your regular life and responsibilities. Our understanding staff and personalized methods of care make The Counseling Center your preferred place for intensive outpatient treatment, co-occurring mental health treatment, and other services for lasting sobriety.
Receive Substance Use Counseling In Our Continuum Of Care
The Counseling Center is just one element of Praesum Healthcare's continuum of care. Praesum's goal since 2004 has been to offer people around Ledgewood with welcoming, customized drug and alcohol treatment at accredited facilities. We realize the people we serve have an increased likelihood of prevailing over addiction if we customize treatment for your exact situation.
The Counseling Center does its part by providing alcohol and drug outpatient services in Ledgewood. Our patients frequently enroll with us once they're done with detoxification and other inpatient rehab programs for substance use. We utilize various evidence-based techniques to attend to the co-occurring disorders that often advance addiction and help you foster a healthier life. And unlike residential treatment centers, you schedule care around your employment and return home from The Counseling Center each night.
We Have The Right Outpatient Program For Your Recovery
Our outpatient programs help you focus on attaining your sobriety goals. We have many different options, from Intensive Outpatient Programs to life skills instruction. After you talk with our clinicians and undergo a comprehensive evaluation, our trained staff will help you find the best treatments for you.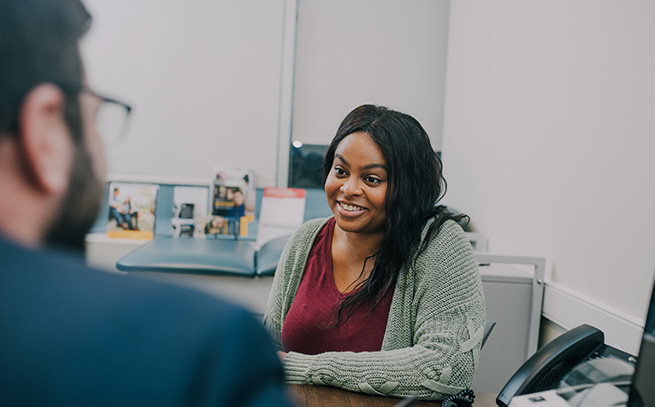 Intensive Outpatient Program
Our intensive outpatient program (IOP) in Ledgewood provides the opportunity to balance drug or alcohol use treatment with your normal daily commitments. We recommend this option if you have completed an inpatient rehabilitation program and want to build on what you learned there. In IOP, you attend no less than three group therapy discussions and an individual session every week.
Mental Health And Substance Use Outpatient Program
Our standard Outpatient Program at The Counseling Center uses various techniques to treat any fundamental mental health disorders and bolster your continued recovery work. Most patients in this program attend group therapy three times a week and have an individualized arrangement for individual and family sessions.
Medication-Assisted Treatment
Medication-assisted treatment (MAT) uses medications to control withdrawal symptoms and cravings. If this kind of assistance is right for you, we can prescribe and help schedule the daily, weekly, or monthly doses. By lessening cravings, you can focus on your recovery near Ledgewood.
Outpatient Therapy near Ledgewood
The Counseling Center will provide customized services to meet your unique needs at our modern facility. Individual, family, and group therapy is prescribed to look at all aspects of alcohol and drug use, including accompanied mental health issues. In treatment, you'll see:
Group Therapy: Headed by expert counselors and limited to less than 15 participants. Everyone is given the opportunity to talk about their experiences of the alcohol and drug recovery process in group therapy. You'll get the support and help you need to avoid feelings of negativity and hopelessness.
Individual Counseling: Individual Counseling gives you the opportunity to talk one-on-one with a experienced therapist. You are able to discuss extensively about your challenges without the fear of judgement.
Family Therapy: Gives you the chance to include family members into your rehab. Our empathetic therapists help families sort out interpersonal relationships and boost communication while dealing with the problems of drug and alcohol recovery.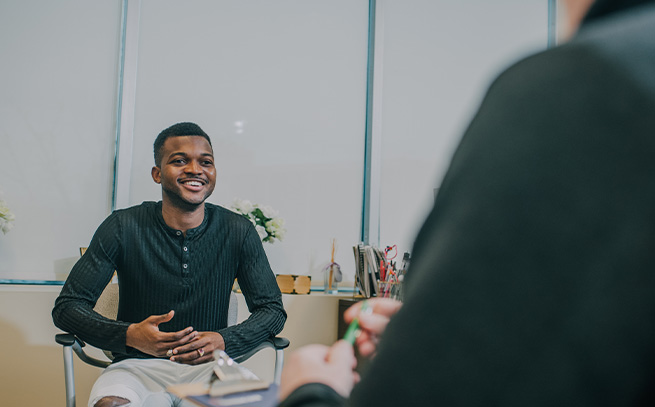 Proven Mental Health Treatment Near Ledgewood Through The Counseling Center
For many patients, there is a clear link between mental health and substance use. Our licensed therapists can help diagnose and treat the co-occurring conditions or trauma that have led to alcohol or drug use. These might be things like:
Attention-deficit/hyperactivity disorder
Anxiety
Bipolar disorders
Depression
PTSD
Obsessive-compulsive behaviors
You can work on your mental health with many of our therapies and treatments close to Ledgewood:
Cognitive behavioral therapy
Dialectical behavioral therapy
Motivational interviewing
Trauma-informed therapy
To complement your therapy, The Counseling Center has skills classes. These sessions teach vital life skills, like interpersonal communication, anger management, and coping methods. Our psychologists can also prescribe and administer medication for mental conditions.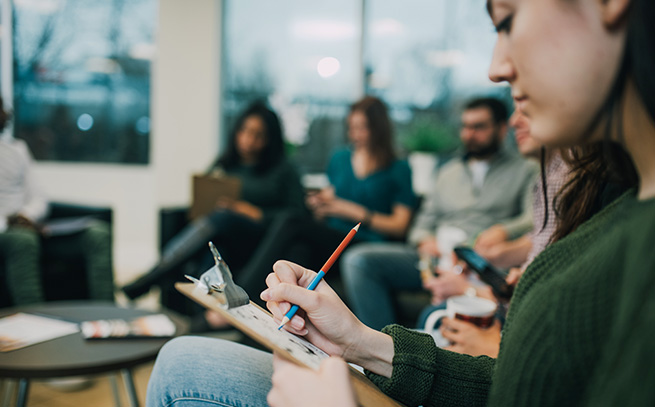 Want Outpatient Alcohol And Drug Use Treatment Near Ledgewood? Call Today!
Are you looking for mental health therapy as you work on your substance addiction? Contact The Counseling Center at Roxbury-Succasunna at 862-707-2469 or complete the form below to get the support you need. Our support staff replies to all requests immediately, night or day. We are waiting to help you.